The 2023 Subaru Love Promise Customer and Community Commitment Award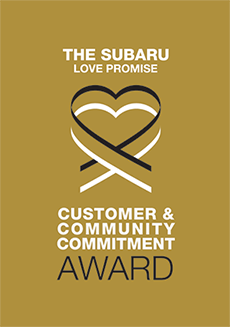 We've been nationally recognized for our dedication to our customers, our community, and the Subaru Love Promise.
We're honored to receive the 2023 Subaru Love Promise Customer and Community Commitment Award. This award nationally recognizes elite Subaru retailers who provide an exceptional customer experience at every interaction with Subaru. These retailers have also demonstrated an outstanding commitment to supporting passions and causes in their local communities in important areas such as the environment, community, health, education, and pets.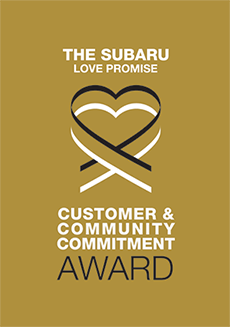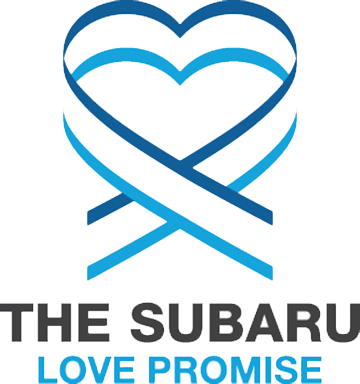 What is the Subaru Love Promise?
Subaru and our retailers believe in making the world a better place and the Subaru Love Promise is our vision of respecting all people. This is our commitment to show love and respect to our customers and to work to make a positive impact in the world.
How is Mastria Subaru dedicated locally to the Love Promise?
Mastria Subaru's Love Promise can be seen in various partnerships with local charities and non-profits. We're grateful for the opportunity, not only to be a part of our community, but to serve it as well.
Brockton Blue Dog Shelter
Coyle Cassidy High School, Bristol Plymouth Regional Technical School , Taunton Youth Soccer League , Taunton High School Tigers Basketball
Have A Sammi Kind of Day, Raynham Police Drug Awareness Program , Diamond Club Taunton High Baseball, Raynham Youth Football, Raynham Youth Soccer
Love Promise Stories from Mastria Subaru
Subaru and Mastria Subaru believe in making a positive impact on the communities in which we live and work. We uphold that belief through our Love Promise Community Commitment. Every month, we select inspiring stories from customers and partners from around our area who strive to support our collective commitment and feature them here
Helping Hundreds - Nancy M
The Have A Sammi Kinda Day (HASKD) Fund has been able to help thousands of children over the years with the support of Subaru. Each year we help hundreds of children in a variety of ways. This past year our big programs were a back-to-school backpack drive to provide 60 children with backpacks. At Halloween, we provided 100 children with costumes. For the Holidays we have provided Holiday presents for 100 children and partnered to provide a Holiday meal for 700 children. Prior to being one of the local charities, Subaru supports we were able to help a limited number of children. With Subaru's generous support, we are helping 100's children each year. The associates at Mastria Subaru are so engaged in understanding our charity, understanding the things we do. We are so thankful for their support.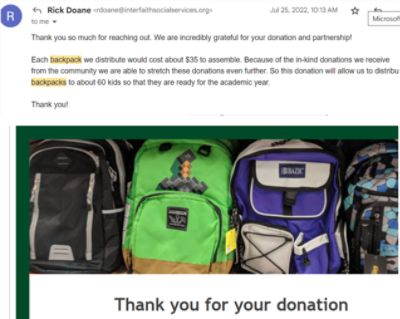 ---
Beds For Babes - Nancy M
Have A Sammi Kinda Day (HASKD) is able to help put smiles on children's faces because of Subaru's continuous support. During COVID we could not do any other fundraising activities. Subaru's Share The Love Program was the only income that allowed us to continue supporting our communities. A young mother reached out to us as she received housing assistance and was able to move her and her 2 children from their car into an apartment. They needed everything for the apartment and with the money, Subaru raised for us, we were able to help them. HASKD purchased the children's beds, bedding, pajamas, some toys, and kitchen hardware so Mom could prepare some home-cooked meals.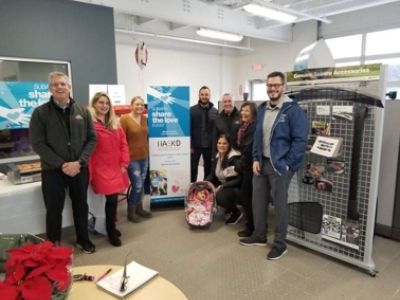 ---
Subaru Loves to Learn - Jaimie P
We were happy to team up with Mastria Subaru in the Subaru Loves to Learn program. The supplies provided went a long way to ensuring the children had the things they needed to get the most out of class. Thanks again!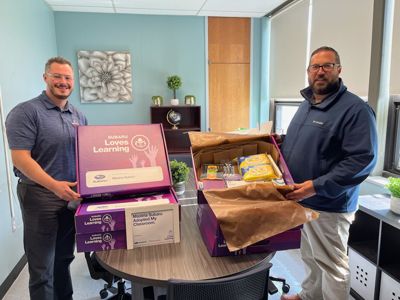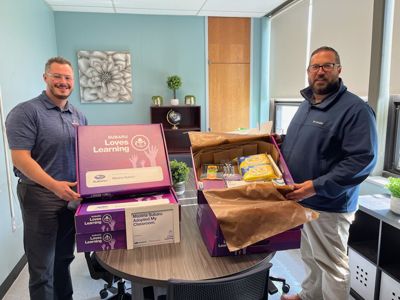 ---
Comfort for Families Experiencing Homelessness - Patrick R
At Father Bill's & MainSpring (FBMS), we rely on our generous donors to help bring hope to families experiencing homelessness, especially during the harsh winter months. Subaru of America and Mastria Subaru generously donated 80 blankets constructed with soft fleece on the inside and waterproof material on the outside. FBMS' staff are distributing these blankets to families staying at our emergency shelters in Stoughton, Middleboro, and Brockton. Sadly, the pandemic and its economic impact have resulted in more families facing a housing crisis. We rely on in-kind donations from companies such as Subaru of America and Mastria Subaru to help offset the costs needed to protect our most vulnerable neighbors. Not only do these donated blankets provide warmth; they also remind our families they are not alone and that they are part of a compassionate community.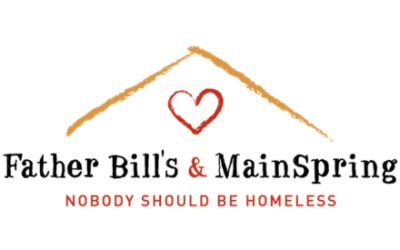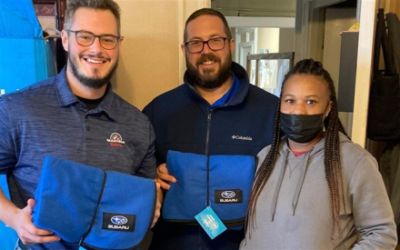 ---
Have Sammi Kinda Day #HASKD - Nancy M
Thanks to Mastria Subaru's support they made it possible for HASKD to bring Christmas to families in our communities. Through STL, not only did the Mastria Family provide support and funding they were able to share in the excitement of spreading smiles.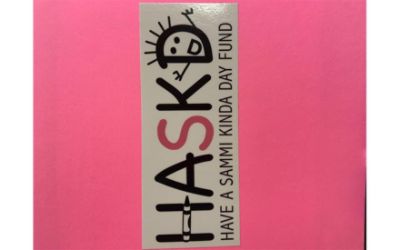 ---
Have A Sammi Kinda Day #HASKD - Nancy M
You can only imagine the excitement in these classrooms when they got to pick out, and decorate a pumpkin for Halloween, All thanks to Mastria Subaru's generous contributes and continued support to HASKD.
---
Have a Sammi Kinda Day --HASKD - Nancy M
Mastria Subaru continues to support HASKD with Share the Love campaign so we can continue to spread smiles. Their commitment to HASKD has made it possible for us to continue supporting families. STL was our only fund raising event during COVID. THANKS MASTRIA SUBARU #HASKD #SUBARU
---
Mastria Subaru - Schiavo Art works ® & Blue Cat © - Richard S
I am painter and entrepreneur Richard Schiavo. I have painted many subjects, but none so passionately as animals, You will see that my artistic interest in subjects is far ranging and diverse, but the most important goal of my art is to energize the advocacy of the many people who share its message, which is "life is very vivid to all animals" I learned about the Subaru Love Promise during one of my visits to Mastria Subaru, I was instantly drawn to the message that Subaru is trying to deliver and I felt that it aligns perfectly with my passion and love for animals; so we decided to partner together by offering a Schiavo Artwork 2021(2022 to follow) Stop Animal Cruelty Purrposeful planner© to spread awareness. Any help in spreading our message is greatly appreciated. Schiavo Artworks would like to thank the Subaru organization for their heartfelt support for the animal welfare, and Looking forward to more collaboration with Mastria Subaru and their amazing team! www.schiavoartworks.com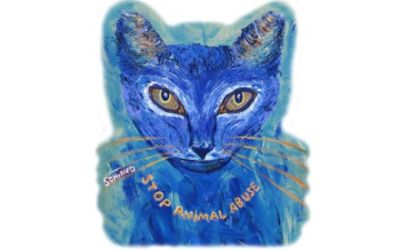 ---
Mastria Subaru Shares the Love - Anne G
For the 5th consecutive year Mastria Subaru has partnered with our organization for the Share the Love Promotion. Subaru in combination with Mastria Subaru donate $300 per vehicle sold for 6 weeks in November and December. We use these donations throughout the year with a focus on putting smiles on children's faces. We want to thank both Mastria Subaru and Subaru of America for their continued support.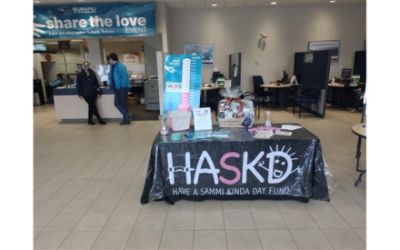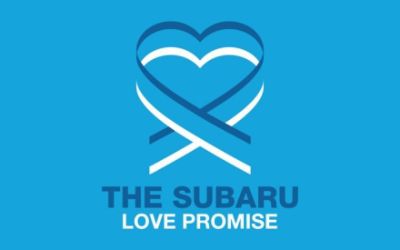 ---
Mastria Subaru - Great Partner - Nancy M
Mastria Subaru has chosen the Have A Sammi Kinda Day fund as their local charity again this year. Their support allows us to help so many children all year long. At this time of the year so many families need help for their Christmas celebrations. We have been able to provide Christmas for 84 children as well, holiday meals for many families. During the year, we have provided the means for children across our communities to attend camps, sporting lessons and for some, back to school clothes shopping. HASKD is grateful for the partnership with Subaru and the Mastria Family continues to impress us with their commitment to help raise money for local charities such as the HASKD fun. Seeing the Mastria Subaru team, support our charity, watching them educate their customer's on what the Have A Sammi Kinda Day fund is and why they should choose us as their charity of choice is incredible. Their interest when we talk about the children we are helping, the things we are doing, is heart warming. Subaru's Share the Love Program is a special program, showing Subaru's, and their employees, commitment and dedication to helping others. I know without the financial support Subaru provides us, we would not be able to help as many children as we do. Their commitment is energizing to the members of our fund, sharing in the excitement for the children we are able to help. We are so fortunate to have such a great partner and be a part of such a great program. The Share the Love Program allows non-profits like ours to share the love all year long. Thank you Subaru and our Mastria Subaru partners.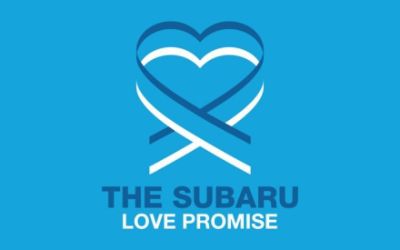 ---