Mastria Subaru:

An Upgraded Facility for You!

If you visited our Subaru dealership in Raynham throughout 2022, you may have noticed some construction taking place and work being done to our facility. That's no accident, as we've been looking to upgrade the customer experience at Mastria Subaru through a variety of ways, including renovations to our store.

Interested in getting glimpse of our redesigned showroom? Looking to see the enhancements we've made to the Mastria Subaru service center? Visit us anytime to meet with our team and get a grand tour of our upgraded facility!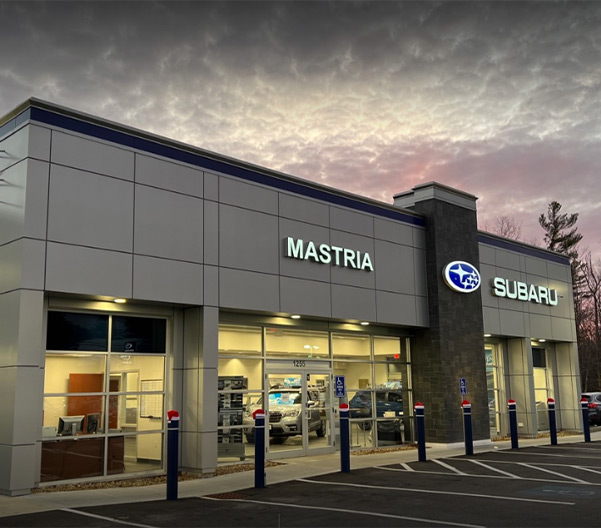 More Efficient Service for You
The next time you want to schedule Subaru service in Raynham at our dealership, you can expect a faster turnaround time with the addition of three service bays inside our repair facility -- with no shortcuts or sacrifices to the same quality service we're known for here at Mastria Subaru. 
We've also added a dedicated drive-in service lane -- where our Subaru service advisors are now located -- and built a roof for weather coverage during vehicle drop-offs and pick-ups in a designated area. All in all, we've taken these measures to deliver a better, more convenient servicing experience!
Improved Customer Experience
If you loved the previous showroom at our Massachusetts Subaru dealer, wait until you get a glimpse of the redesigned and more spacious showroom inside our facility. On top of that, we've increased customer parking to satisfy demand and create a safer environment on our lot.
We've also built a larger service customer waiting area that includes all the same complimentary perks as before, so you can relax in our comfortable lounge while our technicians go to work on your vehicle.